We went to Vibrant Gujarat 2019. The SUMMIT of year 2019 where your country wants to be, where you want to be if you want to place a footprint in India. Every two year the Vibrant Gujarat Summit takes in the home state of Prime Minister Honorable Modi.
The representatives of Indian Chamber of Commerce went to see it personally. Mr. Rakesh Taurani was there to share with you the atmosphere. On top, the Indian Chamber made another milestone and signed 2 MOUs with the BRICS Chambers and Gujarat Chamber of Commerce.
The mega-trade event that lasted over three days and attracted more than 1.5 million visitors and more than 40,000 national and international delegates with 12 partner countries -  Australia, Canada, Czech Republic, Denmark, France, Japan, Morocco, Norway, Poland, South Africa, South Korea, Thailand, Netherlands, UAE and Uzbekistan. Addressing on the opening day of the Vibrant Gujarat Summit, PM Modi said that India is aiming to be in the list of the top 50 countries in ease of doing business next year. The Vibrant Gujarat Summit was conceptualized in 2003 by PM Modi who was then the chief minister of Gujarat to re-establish the state as a preferred investment destination within India. The event has evolved into a platform for brainstorming on agendas of global socio-economic development.
At 7.3 per cent, the average GDP growth has been the highest of any Indian government since 1991. At the same time, the average rate of inflation at 4.6 per cent is the lowest for any Indian government since 1991 when India began its process for liberalization," Modi said.
We are happy to share with you the details of our visit in person. Schedule a meeting with us.
On behalf of Indian Chamber of Commerce
Rakesh Taurani

Pictures from the Event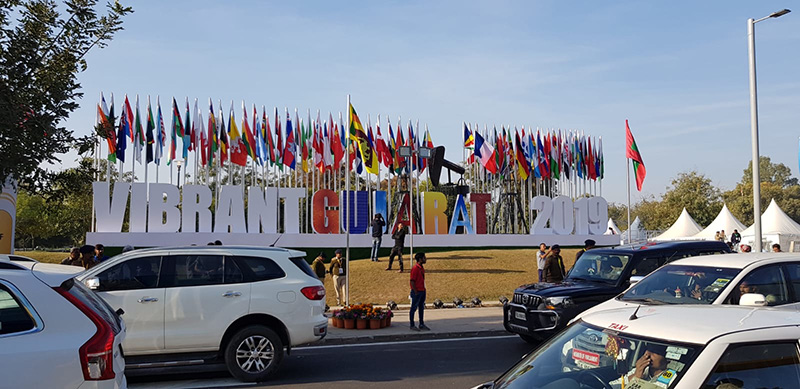 Outside the venue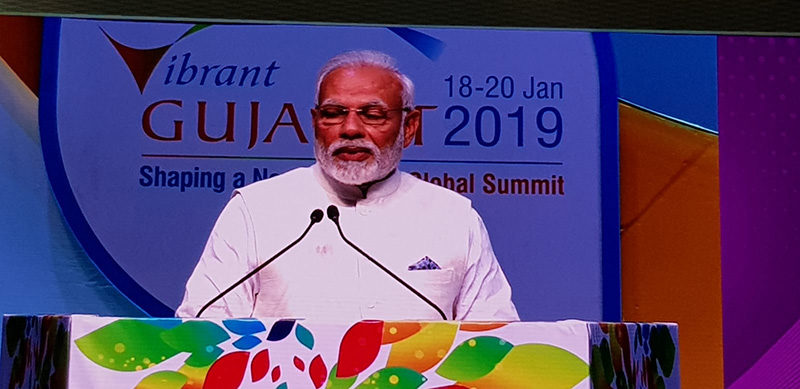 Prime Minister of India Narendra Modi giving speech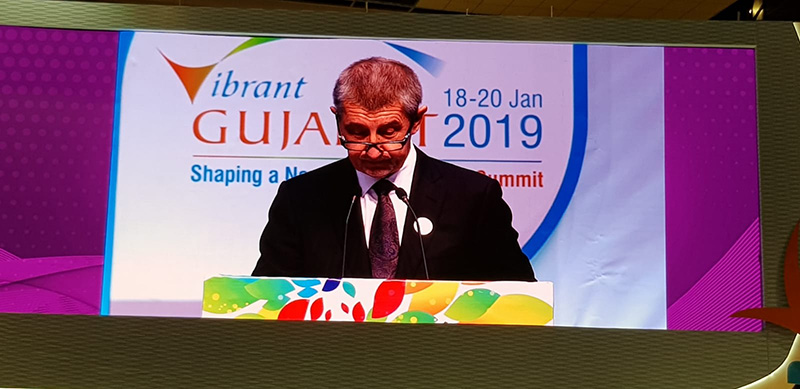 Prime Minister of Czech Republic giving his speech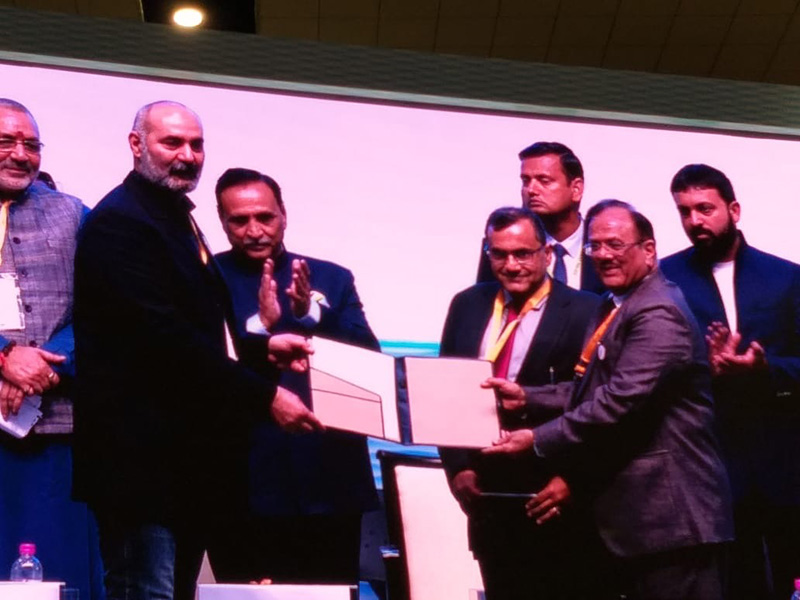 Cheif Minister of Gujarat Mr Vijay Rupani in centre Mr Giriraj Singh MSME Minister of Central Government. President of GCCI Mr Jaimin Vasa and Mr Hemant Shah VP GCCI with Rakesh Taurani, CEO Indian Chamber of Commerce in the Slovak Republic holding the signed MOU.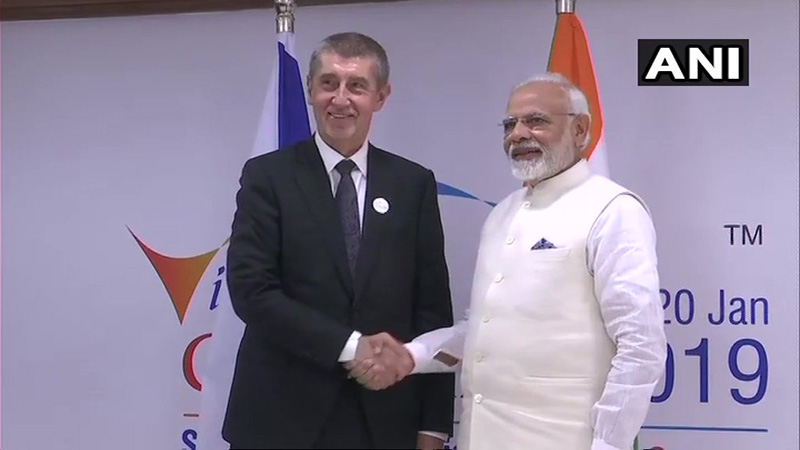 Two Prime Ministers of friends countries. Since Czechoslovakia, Czechs and Slovaks have been great friends with India.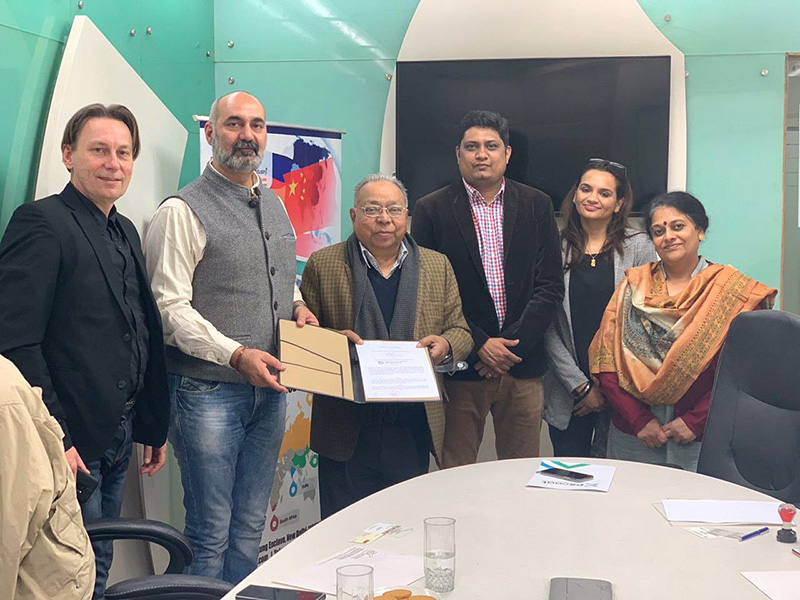 Signing MOU between Indian Chamber of Commerce in the Slovak Republic and the BRICS Chambers.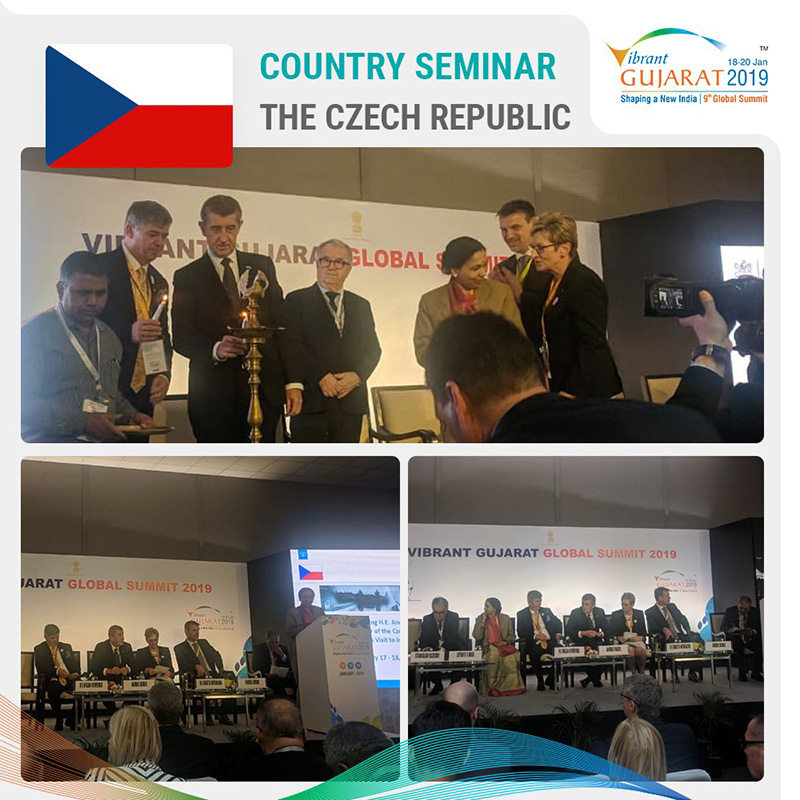 The country seminar of Czech Republic with Prime Minister Babiš and Czech Ambassador Mr. Milan Hovorka.