On February 4-8, 2019, Indian Chamber of Commerce in the Slovak Republic attended the DEFEXPO INDIA 2020 in Lucknow, UP in order to sign the long-negotiated MOU between Slovak company CSM Industry and state defense company BEML on delivery of first joint project - UDS-BEML Excavator based on BEML (TATRA) 6x6 chassis made in India.
The entire meeting and signature were coordinated by Vidarbha Defence Industries Association (VDIA) with chairman Lt.Gen. Ravindra Thodge, PVSM, AVSM, SM, VSM, (retd.). Mr. Thodge is also a Board Director of The Indian Chamber of Commerce in the Slovak Republic. The event was also coordinated along with Mr. Rakesh Taurani, President and CEO of INDCHAM and Mr. Alexander Horvath, VP and COO of INDCHAM and Mr. Daniel Revucky, VP and COO INDCHAM in Czech Republic. The MOU document was signed 7.2.2020 by CSM Industry, chairman Mr. Tomáš Maroš and Director of Defence Shri RH Muralidhara. Based on the signed MOU parties agreed to build a first demo machine together to be tested by end-user Indian Army before it gets into serial production.
Preceding the signature, extensive 1-year negotiations have been done with the result that CSM Industry was displaying a 3D Model of UDS Excavator under the BEML brand at the BEML stall which is big success for manufacturing company from middle Slovakia.
CSM Industry company is a traditional Czechoslovak technology from 1967 built and innovated until now with many successful engineering missions (also in defense sector) such as  KFOR – Yugoslavia – Kosovo, IFOR – Bosnia and Herzegovina (Balkan), ISAF - Afganistan, UN – Eritrea (Africa), UN - UNPROFOR mission, Operation Iraqi Freedom all were performed with our UDS trucks. We are happy to enter the Indian market and looking forward the future cooperation, said chairman Tomás M.
The Indian Chamber of Commerce in the Slovak Republic appreciate the long-term cooperation with the Indian Embassy in Slovakia supporting these missions to India and welcoming individual companies and their designated leaders at the Embassy discussing the economic and business needs and support. Since 2016, INDCHAM organized 12 trade missions and successfully opened doors to Slovak companies like GA Drilling (Plasma Drilling), SEAK Energetics (Smart Lighting), ELCOM (Banking Tablets), TOMARK AERO (Small Airplanes), CSM Industry (Excavators), Way Industries (Bozena De-mining), ESET (IT Security), Innovatrics (Biometrics), PowerBatt and many other.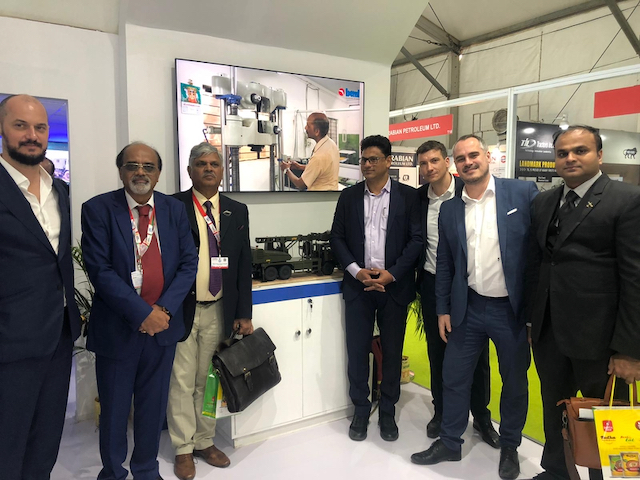 At BEML stall. The Members of VDIH, CSM Industry and Indian Chamber of Commerce.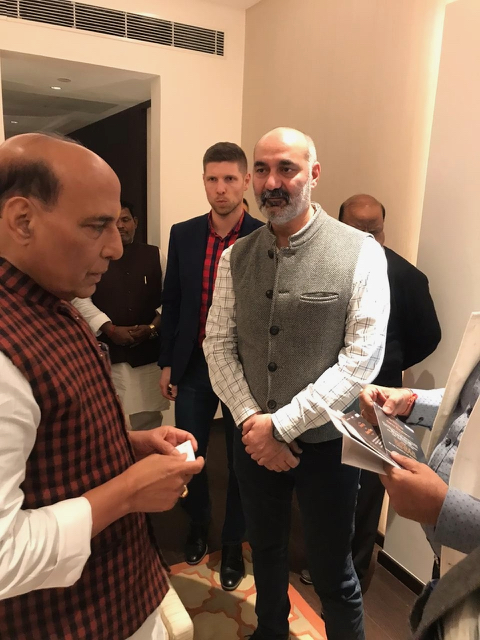 Mr. Rakesh Taurani meeting Ministry of Defense India, Shri Rajnath Singh explaining the advantages of Czech and Slovak companies.
In the Newspapers Times of India.